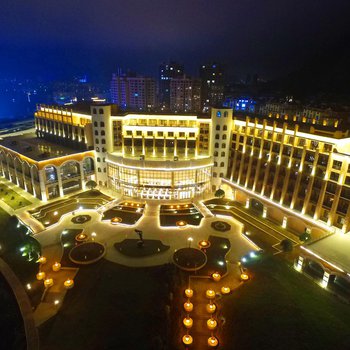 The Island International Hotel provides a great place for travelers to relax after a busy day. Visitors to Liupanshui will find that the Island International Hotel is a fantastic accommodation choice.
The hotel is only 12km from Yuezhao Airport and 16km from Liupanshui Railway Station, giving guests a number of convenient transportation options. There is no shortage of things to see in the area, with the Shuangshui Square, Shuichengxian Library and Yiduo Forest Park all nearby.
When guests have some time on their hands they can make use of the onsite facilities. Guests of this Liupanshui hotel can make use of the parking facilities.
If you are looking for a convenient place to stay, our guests have told us that this location is excellent. Perfect for those working on the move, this hotel caters to a large number of business guests.